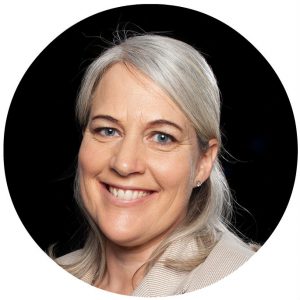 Verna Lilley commited her life to Jesus at age five. Her testimony is one of God's keeping power. Her life story shows that God truly keeps His promises. She grew up in a Christ-honoring family on the prairie in South Dakota. At age sixteen she received the baptism of the Holy Spirit. She has been on a continual growth journey with the Lord for decades.
In college she met and married her life partner, James Lilley. Together they have ministered pastoring, evangelizing, and teaching for over twenty-five years. Her passion is to see God's Kingdom come and His will be done in every aspect of the believer's life. This would include: the private life, husband/wife relationships, home life, children growing in and serving the Lord, the church, the business world, the political world, and any place or position a person would find themselves in.
Verna has been faithful to love her husband, to love her children, and to be a keeper of their home. They have five children. Verna has been pastoring with her husband James, at First Assembly of God in Waterbury, CT for 20 years. They have been co-laboring with God and others to equip the saints for the work of the ministry. They are part of a wonderful, growing, thriving, body of believers; and are in faith to see a great awakening (which is already being seen daily) in New England and other parts of the world.
Verna is an avid worshipper. She loves to worship and make music with others. She is always scouting out passions in people and encouraging people to employ those passions.
One of her favorite passages of Scripture is found in Ecc. 5:18-20.  18  Behold …it is good and comely for one to eat and to drink, and to enjoy the good of all his labour that he taketh under the sun all the days of his life, which God giveth him: for it is his portion. 19  Every man also to whom God hath given riches and wealth, and hath given him power to eat thereof, and to take his portion, and to rejoice in his labour; this is the gift of God. 20  For he shall not much remember the days of his life; because God answereth him in the joy of his heart.