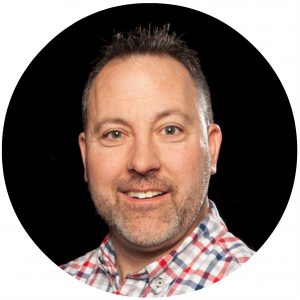 Reverend James Lilley was born on October 23, 1969 in Revere, Massachusetts. Raised in a Catholic home, he gave his heart to Christ at the age of 18. In 1989, James traveled to McPherson, Kansas to begin college at Central Christian College. It was there at that college, in 1990, that James accepted God's call into ministry. God spoke to James that he would be part of another Great Awakening that would sweep across New England.
In 1993 James graduated from Central Christian College with a Bachelor of Science in Ministry. He completed correspondence study from Berean University and was ordained into Ministry with the Assemblies of God in 1997.
While in college, James met Verna Peterson, from South Dakota, and they married in 1993. Verna graduated with her Bachelor of Science in Ministry in 1994. Pastor James and Verna were youth pastors from 1992 to 1996 under Pastor David Case in Kansas.
In 1996 to 1997, the Lilley's had what they would call a "transition" year. Knowing that God was calling them back to New England they answered an advertisement to become associate pastors/teachers for Reithhoffer Shows. For 10 months they traveled with Reithhoffer Shows up and down the East Coast from Maine to Florida and as far Midwest as Missouri. While traveling those 10 months, God laid it on their heart to sell their home in Kansas and to make the move to New England. In 1997 they moved to New England. In 1997 they came under the leadership of Pastor Tim and Jacqui Schmidt of Calvary Christian Center, Lynnfield Massachusetts and formed an Evangelistic Outreach,New England Revival ministries, going as evangelists wherever the district needed them: renewing and refreshing the body of Christ across New England. In 1998 they begin pastoring at First Assembly, now known as House of Prayer church. The church has seen continual growth and outpouring of the Holy Spirit under their leadership. They have been blessed with five wonderful children: Jedidiah, James, John, Bonita, and Isaiah.